Get to Know Your Inner A**hole
For many, sharing sexual pleasure may be a form of art, but there's also plenty of science behind it, particularly when it involves, well, the behind. Yes, we're talking about anal sex and by the way, these days, anal sex is not primarily the territory of gay men. Recent surveys suggest it is a growing trend among heterosexual couples. Whatever your orientation or identity, there's plenty of science and even several medical devices (FDA-cleared technology, not sex toys) that can help optimize your exploration and enjoyment, not to mention making engaging safer.
First-Time Anal Sex Exploration
If you're a first-timer, anal sex is something that you may have to work your way into literally and that may require learning something new about yourself fit and pressure. We're not talking peer pressure and newcomer's nerves (more on that later), but the pressure this form of sex creates inside the anal canal. And yes, size yours, your partner's and any toys involved matters immensely.
Anal Sphincter Anatomy: The Science of Size
The anal canal is a tubular extension of the rectum with two types of major ringed muscles the voluntary and involuntary sphincters. These are supported by the pelvic floor. When people bottom (are the recipient of anal sex), they may be too tight to accommodate their partner due to the circumference of their anal canal and sphincter muscles and the condition of their pelvic floor. The result is pain, not pleasure, and even potential injury. Not a recipe for ongoing sexual exploration and ecstasy!
The cause of this problem often is clenching of the sphincters, making the anus too tight. This is typically due to psychological pressure and an inability to relax during the act, which can become habitual. It can also be the result of incompatible anatomy too large versus too small.
By contrast, some people have overly loose anuses that fail to create the internal friction that plays a role in anal enjoyment for both parties. The cause of this looseness may be overindulging too much kink or use of large toys–or it may simply be the way you were born. Anal laxity also can result in fecal soiling, incontinence and related problems obviously all to be avoided.Â
Know Thyself . . . Inside and Out
The good news is that while size and fit issues can be frustrating, they can almost always be addressed by delving into the root of the problem. In other words, you must get to know your inner a**hole.
Until recently, that acquaintanceship was based on subjective information, heavily reliant on a medical specialist's digital exams and judgment. With the wrong advice, this was often a journey down a rabbit hole. However, now thanks to recent innovations, anorectal manometry, a medical test traditionally used to assess and guide treatment for other anal conditions, is emerging as a technique for helping the anal sex community optimize their experience and avoid unwanted symptoms and medical problems. It helps determine the extent of muscle involvement as anal sex proceeds. It provides hard data about pressure and fit that helps newbies work towards satisfying anal outcomes, those already engaging to maximize their pleasure, and those experiencing  symptoms to overcome them.
Anorectal Manometry: A Sexual Pressure Gauge
An anorectal manometry device consists of a small flexible catheter with a balloon tip. The catheter is connected to a computer that records contractions. The catheter is inserted through the anus and into the rectum. The balloon is slowly inflated, and the rectal nerves and muscles start to contract. Important variables are recorded such as anal sphincter resting pressure, anal squeeze pressure as a mark of muscle strength, rectal sensation, tone, fatigue and more.
In the past, due to their large and unwieldy design, these devices primarily have been restricted to hospital settings. Exams were involved, costly and infrequent. But today, an innovative device called mCompass from Minneapolis-based Medspira, Inc. has made the technology more compact, simpler and easier to use than the anorectal manometry devices of the past. With sanitary disposable catheters, it is perfect for delivery of the exam in the physician's office and practical and affordable enough to assess anorectal pressures on a frequent basis. These measurements can then be used to isolate the muscles that may be limiting anal mobility to maximize anal sex pleasure and guide treatment of any unwanted symptoms.
Anal Stretching and Dilation
For example, to prepare anally- tight newcomers for sex, a program of anal dilators and toys may be implemented for sphincter stretching. Muscle tension often can be addressed through physical therapy which can include anal sphincter exercises. Anal botox, which relaxes these muscles over several months, is often employed. mCompass pressure measurements help pinpoint the site of problems and guide and monitor the precision of intervention.
If people are having great anal sex on a regular basis, an annual mCompass exam can monitor their anal muscle health to help physicians address any side effects of anal sex before they have negative consequences. And if sex is really that great, understanding exactly why from the inside out potentially can make it even better.
Much of the same applies to those with anal laxity problems. Issues can be addressed more precisely, and if surgery is necessary, results also will be optimized with enhanced anal data.
Sharing the Joy
As data stores on anorectal pressures and their sexual implications increase, these can be used to develop scientific reference points, guidelines and protocols to streamline efforts to support sexual enjoyment and treat unwanted symptoms. Information can be shared and results will be generally reproducible over patient populations worldwide.
That's a good thing. Getting to know your inner a**hole doesn't make you an a**hole at all!
Written in collaboration with Medspira.
About the Author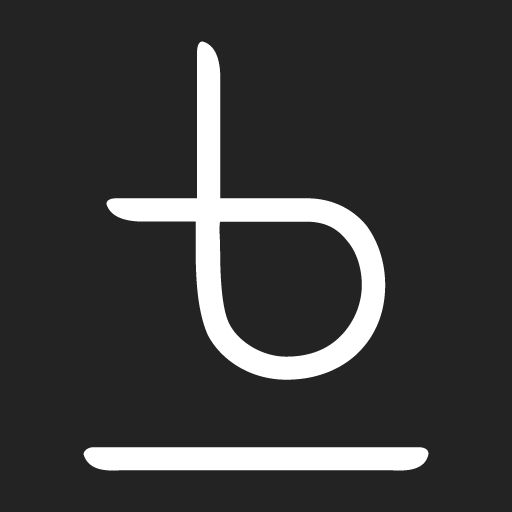 Consistent, proactive, and thoughtful healthcare is not only a priority, it is a demand by men who live well. Bespoke Surgical is built on this understanding. Today's modern, urban male has become adept at making the most of life, believing in living fully and completely in all aspects of work, fitness, relationships, and family. This makes excellent health more important than ever.
Join Our Newsletter
Subscribe to receive exclusive content, new product information, and the latest news.
Featured products
Doc Johnson Crystal Jellies® Anal Initiation Kit - Clear
$19.98
Fun Factory Bootie Butt Plug
$35.00
Future Method Glass Anal Dilator Set
$60.00