What is Rectal Prolapse?
Rectal prolapse is when your rectum the last section of your large intestine drops and pushes through your anus. In the anal sex community, especially those who identify as gay, this is commonly referred to as a "rosebud," and the act of pushing it out is known as "blooming."
While many consider this a fetish, living with rectal prolapse can have serious effects on your quality of life. Although it's not typically considered a medical emergency, the longer you have the condition, the worse it can get. Rectal prolapse can range from mild to severe: mild cases can often be treated without surgery, while severe cases may require surgery. Rectal prolapse affects about 2.5 out of every 100,000 people, according to the American Society of Colon and Rectal Surgeons.
Source: American Society of Colon and Rectal Surgeon
Rectal Prolapse vs Hemorrhoids: What
'

s the difference?

Oftentimes, people confuse hemorrhoids and rectal prolapse. While someone may suffer from both, it's important to understand the differences. In both cases of hemorrhoids and prolapsed rectums, tissue from within the rectum begins to protrude outside of the anus. However, that's the extent of their similarities. When veins within the rectum become dilated, internal hemorrhoids can form and become visible as a bleeding mass of swollen tissue difficult to push back in. However, rectal prolapse happens when the rectal wall protrudes through the anus in varying degrees.
Rectal Prolapse Causes
While rectal prolapse is rare, there are a variety of issues and events that can cause prolapsed rectums, including:
Excessive anal play, including with large toys, penises, and fisting
Over-douching, especially with Shower Shots, as well as with too much liquid and/or too many cycles in one session
Chronic diarrhea or constipation
A history of having to strain during bowel movements
Old age this is due to weakened muscles and ligaments in the rectal area
Injury to the anal or hip area
Nerve damage that affects your anus elasticity; this can be caused by pregnancy, childbirth complications, anal sphincter paralysis, or injury to your spine or back
Neurological problems including spinal cord disease or spinal cord transection
Anal Play and Prolapsed Rectums
When people engage in excessive anal play, especially with large toys and fisting, and over-douching, they run the risk of losing muscle tone, which can lead to rectal prolapse. Another culprit is blooming, which is quite popular within certain communities. People love to bloom and/or are asked to bloom by their partners, which can have long-term effects. We support all the ways in which people engage; however, we want people to understand over time, the bloom won't resemble the beautiful flower it once did.
Risk Factors of Prolapsed Rectums
While not directly linked to rectal prolapse, there are a few health conditions that may increase the risk of developing a prolapse of the rectum, including:
Cystic Fibrosis
Dementia
Stroke
Hysterectomy
Women over age 50 are also at an increased risk of rectal prolapse.
Source: American Society of Colon and Rectal Surgeons
What are Rectal Prolapse Treatments?
If you're experiencing rectal prolapse, the good news is that there are varying levels of treatment options available. At Bespoke Surgical, we can help diagnose the level of severity and identify the best treatment options for you. In some cases, we might have to refer you to a colorectal surgeon.
The Oxford rectal prolapse grading system was created just for this purpose:
Rectal intussusception
Grade I: Descends no lower than the proximal limit of the rectocele
Grade II: Descends into the level of the rectocele, but not to the anal canal
Rectoanal intussusception
Grade III: Descends to the top of the anal canal
Grade IV: Descends into the anal canal
External rectal prolapse
Grade V: Protrudes from the anus
Source: National Institute for Health And Care Excellence
Studying and understanding your muscle tone is super important, which is why at Bespoke Surgical, we utilize anorectal manometry testing to establish your baseline pressures and define the true cause of loses (and gains) in muscle tone.
If you engage in anal play, simple practices like overdouching, using larger toys, bigger penises, and fisting will create too much elasticity over time (read: loss of muscle tone). These muscles act as a stabilizer to keep everything in place, so when you lose the muscle capacity and muscle tone due to frequent excessive pressure, there's nothing to hold the rectum in place and that's when the rectum prolapses.
More and more, we're seeing younger people getting into fisting and they're opening themselves up (no pun intended) to experiencing issues with their suspensory ligaments.
Rectal Prolapse Treatment Without Surgery
When someone comes to Bespoke Surgical, depending on the grade of rectal prolapse, we'll recommend the following treatments after performing an anal manometry test:
Our pelvic floor therapist will develop an at-home protocol of strengthening exercises, including kegels with butt plugs, to see if you can restore and/or stop further loss of muscle tone.
Our pelvic floor therapist will recommend a 4-6 month program using our in-office machine, the BTL Emsella, which sends magnetic rays directly into both the rectal and anal musculature at a rate of 28,000 kegels in under 30 minutes. Since at-home kegel exercises only help rebuild the anal musculature, this device is better for higher grades of rectal prolapse.
Rectal Prolapse Surgery & Recovery
Depending on whether or not the rectal prolapse is one-sided (only the right or left) or all around (both the right and left), and depending on the length of the rectal prolapse, we can discuss the best surgical approach. If it's a combined hemorrhoid and one-sided rectal prolapse, we can perform anal reconstructive surgery. However, if it's a dual-sided prolapse, this is much more severe and something a colorectal surgeon would need to perform.
Surgery can happen through the abdomen or through the area around the anus. Surgery through the abdomen is performed by a colorectal surgeon to pull the rectum back up and into its proper position. Surgery from the region around the anus involves pulling part of the rectum out and surgically removing it. The rectum is then placed back inside and attached to the large intestine.
Depending on the severity of the surgery and who is performing it will determine whether it's done as an outpatient procedure in an ambulatory center or in-hospital, with a recovery time and post-op protocol that's unique to each situation.
The Bottom Line
Prolapsed rectums may not be preventable in all people, but there are steps you can take to have a healthy anus, such as:
Getting more fiber in your diet and drinking plenty of water to help reduce straining during bowel movements and to reduce the amount of douching is required to prepare for bottoming
Getting regular exercise and maintaining a healthy weight for your body can improve your overall health, too.
If you suffer from chronic constipation, talk to a doctor to avoid complications.
Rectal prolapse can cause pain, but the good news is it is treatable.
If you face any symptoms, speak to a medical specialist before they get worse.
About the Author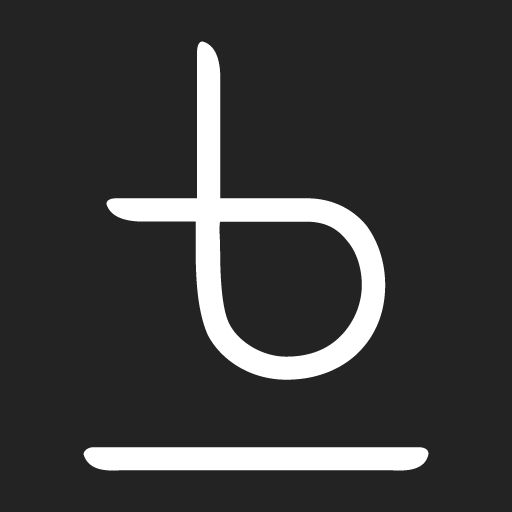 Consistent, proactive, and thoughtful healthcare is not only a priority, it is a demand by men who live well. Bespoke Surgical is built on this understanding. Today's modern, urban male has become adept at making the most of life, believing in living fully and completely in all aspects of work, fitness, relationships, and family. This makes excellent health more important than ever.
Join Our Newsletter
Subscribe to receive exclusive content, new product information, and the latest news.
Featured products
Doc Johnson Crystal Jellies® Anal Initiation Kit - Clear
$19.98
Fun Factory Bootie Butt Plug
$35.00
Future Method Glass Anal Dilator Set
$60.00