What's getting people in the mood in 2022? Maybe it's a nibble of the lower lip. Perhaps it's a level of confidence that's indisputably sexy. Hell, maybe it's a nude photo. We're honestly not sure, but we felt a pressing need to find out.
We asked a diverse set of Americans about which gestures, personality traits, habits, sex positions, and pick up lines are feeding their sex drives most this year. We posed survey questions about a variety of turn-ons, both sexual and non-sexual, from nude photos and oral sex to saying "I love you" and being intellectually challenged. Further, we found out which pick up lines are turning Americans on and off. Read on to find out what's turning people on in 2022!
The United States of Pick Up Lines
The phrase, "compliments will get you everywhere" certainly rings true for Americans. When asked which type of pick up line turns them on most, residents in 27 states said compliments. While some Americans prefer praise, others prefer humor, residents in 14 states said jokes turn them on most. As long as the punch line isn't overly cheesy, sign us up! The stragglers were a roast/flirty remark most popular in four states and a question most popular in one, lone state, Oregon.
Which type of pick up lines scream, "get me out of here?" A TV show or movie quote is the biggest turn-off, according to residents in 23 states, followed by a roast/flirty remark (13 states), a generic greeting (five states), and small talk (three states). Moral of the story: Americans are growing weary of openers from The Office or the generic "hey." Weather comments and saying "you look familiar" are also off-limits.
Next, we selected some of our favorite pick up lines from the subreddit, r/pickuplines, and asked respondents which lines resonated with them most. Turns out that a simple, "Hey you're beautiful. Can I take you to dinner?" works much better than cringey puns or Titanic quotes. Again, opt for genuine compliments over movie quotes or tired one-liners.
Americans Share the Cringiest Pick Up Lines
We opened up the floor to survey respondents, asking them to tell us the corniest pick up lines they have ever received or encountered. Here are a few of our favorites:
Your eyes are like IKEA. I'm totally lost in them

Are you a parking ticket? Because you've got fine written all over you

Is your accent real?

I'm glad I brought my library card because I'm checking you out

You gotta be tired because you've been running through my mind all day

What's your sign?

You look like Olivia Newton-John

Are you from Tennessee? Because you're the only ten I see

I lost my number. Can I borrow yours?

Are you a beaver? Because damn!

You remind me of my father
Biggest Turn-Ons & Turn-Offs
Next, we wanted to get a feel for turn-ons and turn-offs on dating apps and first dates. While the biggest dating app turn-ons were similar interests and sarcasm/humor in bios, the top three dating app turn-offs were 1) overly sexual photos or dirty jokes (29%), 2) hunting photos with deer or large fish (27%), and 3) heavily-filtered photos (25%).
Turn-offs certainly vary by gender, orientation, and age range. 46% of cis men are most turned off by heavily-filtered photos, but only 15% of cis women say the same. Straight respondents dislike overly sexual photos most, while gay or lesbian respondents appear most peeved by heavily filtered photos. Gen Zers and millennials can't stand hunting or fishing photos. 
When it comes to first-date turn-offs, talking about an ex is a cardinal sin. The largest portion of respondents (32%) said consistently bringing up exes on a first date is the biggest error in judgment. Surprisingly, only 3% of respondents listed "a bad kisser" as the biggest first-date turn-off.
Overall, the majority of all respondents (63%) would not be attracted by a sexual pickup line; but when we zoom in on individual demographics the results shift quite a bit. The majority of cis men (54%) would welcome a sexual pick up line. Likewise, 46% of gay or lesbian respondents and 42% of Gen Zers are also turned on by a sexual pick up line, so let's not be too hasty in ruling it out.
When it comes to sex acts, the largest portion of gay or lesbian respondents are turned on by a blow job or eating out, whereas straight respondents are most turned on by doing it doggy style in the bedroom. What's more, 20% of millennials are most turned on in the morning, and the majority of all respondents (53%) are more turned on by pleasuring their partners than being pleasured by their partners. When asked, which non-sexual act turns them on most, 30% said deep conversations, followed by mutual respect (27%).
The Anatomy of a Turn-On
Which physical traits get the people going? According to respondents, the chest (27%), eyes (20%), and butt (18%) are the biggest physical turn-ons. In terms of active physical expressions, 42% of respondents said making out is the act that turns them on most, followed by snuggling (21%). In terms of passive physical expressions, 43% said smiling/smirking flirtatiously is the biggest turn-on, followed by playing with hair (23%) and making direct eye contact (21%).
Are Nude Photos a Turn-On?
This next one is up for debate! One of the more contentious turn-ons we wanted to analyze was sending and receiving nude photos. A strong majority of cis men (76%) and gay or lesbian respondents (68%) said receiving nude photos turns them on, but only 41% of straight respondents and 31% of cis women share this sentiment.
The hotly-debated topic of nude photos typically sparks the question: have people felt pressured to send or receive nudes? 42% of all respondents say they have, and 56% of Gen Zers, specifically, have felt this pressure. What's more, 55% of respondents confirm that they have received unsolicited nude photos. 64% of cis women have received nude photos that they didn't ask for or want, compared to only 38% of cis men who say the same.
Once a nude photo of someone else is in your camera roll, do you eventually keep it or delete it? According to our survey, it differs by orientation and gender. The majority of gay or lesbian respondents (63%) said they would keep the photo on their phone, while the majority of straight respondents (54%) said they would delete it. In the same vein, the majority of cis men would keep it, while the majority of cis women would delete it.
"Sexual wellbeing begins even before entering the bedroom, as the peak of our sexual pleasure follows a series of interactions between partners that are verbal, physical, or intangible. These interactions and cues are a part of our sexual preferences and routines whether consciously or subconsciously," said Dr. Evan Goldstein, Sexual Health & Wellness Expert. My goal is to continue de-stigmatizing discussions surrounding sex and relationships and these findings further assist our efforts. At Bespoke Surgical and Future Method, we pride ourselves on being an educational resource, while empowering everyone to have these important conversations unabashedly, especially within the LGBTQ+ community.
So there it is, a nationwide analysis on what's turning Americans on and off in 2022. In the spirit of having open conversations about our sexuality, hopefully, these insights inspire you to ask yourself and your romantic partner, what turns you on most?
Check out the Bespoke Surgical blog for more news and discussions with Dr. Evan Goldstein on sexual wellness.
Methodology
We surveyed 3,050 people across the U.S. to uncover what's turning Americans off and on in 2022. The survey ran from February 10th to 17th, 2022. The survey included a representative sample across gender, age groups, sexual orientation, and U.S. states in order to analyze insights by the different demographics and geographics included in the study. Alaska, Montana, North Dakota, South Dakota, Vermont, and Wyoming are not included in the state survey insights because there were not enough respondents available to complete the survey in these states.
About the Author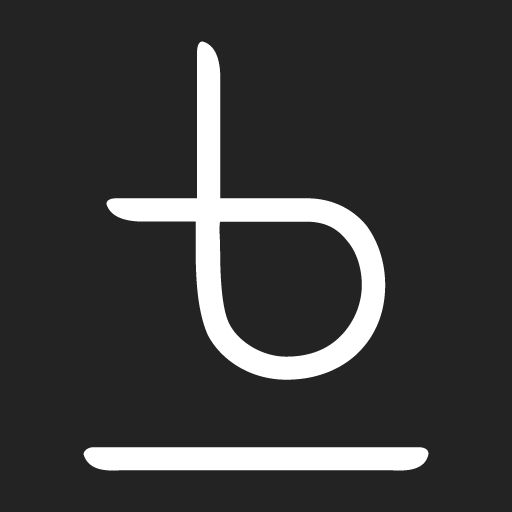 Consistent, proactive, and thoughtful healthcare is not only a priority, it is a demand by men who live well. Bespoke Surgical is built on this understanding. Today's modern, urban male has become adept at making the most of life, believing in living fully and completely in all aspects of work, fitness, relationships, and family. This makes excellent health more important than ever.
Join Our Newsletter
Subscribe to receive exclusive content, new product information, and the latest news.
Featured products
Gläs 8" Ribbed G-Spot Glass Dildo
$34.00
Fun Factory Bootie Butt Plug
$35.00
Goodparts Ultra-Smooth Silicone Lube
$28.00