In recent years, the body confidence movement has found its stride across social media. Many young people are working to dismantle body ideals communicated by the media, and to instead find confidence from within. Here at Bespoke Surgical, we've seen firsthand just how much body image issues can impact a healthy sex life. Worrying about our appearance, whether our clothes are on or off, can make us feel anxious, decrease our sex drive, and take us out of the moments we're experiencing. 
But we've also found that there is a lack of conversation around body image and confidence when it comes to a major function of our bodies: our genitalia. Men and women receive unique, complicated messaging about how their genitalia should look and perform, and thus internalize complicated sexual body images. For example, one study showed a correlation between porn consumption and penis size dissatisfaction. 
To bolster more research around this topic, we wanted to survey adults in the U.S. on how they feel about their genitalia, like the recent studies we've conducted on oral sex and masturbation. For this survey, we focused on 1,155 cis-gendered men and women over the age of 18, and asked them questions about their feelings on many topics surrounding their genitals: size, shape, having sex, grooming, media, and more. 
Overall, some of our findings were quite surprising. Despite the lack of representation of different body types in media, including genitalia shapes and sizes, we found that many people are more satisfied with their genitalia than expected. We found that if insecurities about this part of the body do exist, they tend to pop up in certain contexts, such as in the bedroom or in public restrooms. Additionally, we found that the largest disparity in genital confidence is not between men and women, but between heterosexual and homosexual people. If we had to guess, maybe this is because same-sex relationships leave more room for immediate comparison?
We broke down all of our survey findings below. Read on to discover what we found! 
Note: We understand that navigating feelings and expectations around our genitalia is also an experience that affects trans, non-binary, and other gender non-conforming people, probably even more so than cis-gendered people. We believe this topic deserves more nuanced research and discussion than the limitations of our survey platform allowed us to explore at this time.
Methodology
We surveyed 1,155 U.S. citizens over the age of 18 from April 29 to May 4, 2020. 
First, we wanted to know: where does the perception of what our genitalia "should" or shouldn't look like come from? As it turns out, the most popular answer for both men (46.3%) and women (31.29%) was porn. However, many women indicated being influenced by internet spaces other than porn, such as the blogging site Tumblr. Only 5.48% of men and 6.35% of women have learned about what genitalia "should" look like from a doctor or medical professional.
According to our results, nearly 15% of men and over 18% of women feel that the way their genitalia looks impacts their overall confidence on a daily basis. When it comes to confidence in the bedroom, these numbers increase to nearly 15.5% for men and 23.29% for women. Women are also much more likely than men to be insecure about how their genitalia tastes during an act of oral sex. However, more men than women feel uncomfortable in underwear or bathing suits.
Next, we were interested in how pubic hair grooming differs between cis men and women. According to our results, nearly 25% of men don't "manscape" at all. However, the vast majority of them (55.5%) trim their pubic hair 1-2 times per month. Women were more likely to trim their pubic hair more frequently and less likely to not trim at all. Only 4% of women use pubic hair removal methods such as waxing or laser hair removal.
Next, we wanted to highlight some interesting statistics from our survey that didn't quite make it onto a chart. For example, 23.56% of men wish their penis was larger, and 13.56% of men who are circumcised wish they were uncircumcised. Are you surprised by any of these results?
We also pulled out similar insights for the women we surveyed, and our results were illuminating. Nearly 50% of women are worried that their vagina is abnormal in some way, and feel insecure about their vaginal discharge. 41.18% of women are worried that their labia is abnormal in some way, and 18.35% of women have considered procedures such as labiaplasty or vaginal bleaching. 
We were also interested in breaking down our results by sexuality to see if there were any differences, and it turns out there were. Homosexual men are almost three times as likely to be insecure about their genitalia than heterosexual men. They are also over twice as likely to wish they were uncircumcised and to prefer girth over length.
When it comes to homosexual women, there is also a disparity in genital confidence compared to heterosexual women. Homosexual women are almost twice as likely to be insecure about their genitalia than heterosexual women (a distinction we see with men as well). A whopping  70% of homosexual women are worried that their genitalia is abnormal, compared to 40.34% of heterosexual women. And finally, 35% of homosexual women don't trim their pubic hair, compared to nearly 15% of heterosexual women. 
This exploration of how cis men and women feel about their genitalia was eye-opening to us in a lot of ways. We clearly have a long way to go in terms of education around sexual body image, starting with getting people better acquainted with the fact that all genitalia are different, and are supposed to be! There is no right or wrong way for our genitalia to look. If something about your genitalia causes you physical discomfort or pain, seek medical advice from your doctor. And if you want to know more about our efforts in sexual education, check out our health-related resources for a wide variety of articles.
About the Author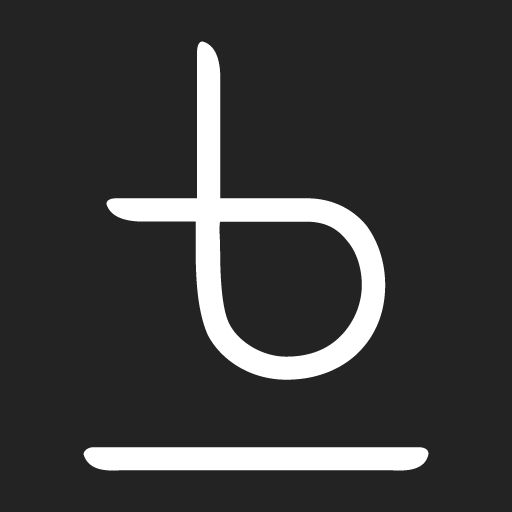 Consistent, proactive, and thoughtful healthcare is not only a priority, it is a demand by men who live well. Bespoke Surgical is built on this understanding. Today's modern, urban male has become adept at making the most of life, believing in living fully and completely in all aspects of work, fitness, relationships, and family. This makes excellent health more important than ever.
Join Our Newsletter
Subscribe to receive exclusive content, new product information, and the latest news.
Featured products
Doc Johnson Crystal Jellies® Anal Initiation Kit - Clear
$19.98
Fun Factory Bootie Butt Plug
$35.00
Dosha 3-Piece Glass Anal Plug Kit
$44.00